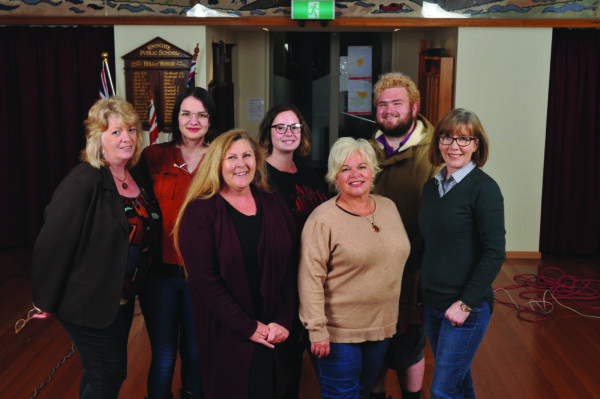 After a year in hiatus and a COVID-induced delay, KI Players is back with a cheeky production to entertain Island audiences.
KI Players veteran Glenda Wilby is back in the Director's chair, leading a small but enthusiastic cast to bring "Checkout Girls" to the stage, the second play from English playwright Louise Roche to be performed by the KI Players. The first was the much celebrated "Lucky Balls" in 2013, also directed by Ms Wilby.
Rehearsals for the play started in March for the usual June/July production but were halted by the pandemic before being picked up again in August.
"We've had a couple of cast changes because of the delay but we are very excited to be finally coming to the stage with this funny but poignant production," Ms Wilby said.
Action centres around a small supermarket where gossip, romance and the upcoming singles' night spark tears, laughter, heartbreak and awakenings for the staff.
The audience will be seated at tables for performances. Opening night is on a Thursday this year – November 5. And there will be no performance on the first Saturday night due to an event clash.
Tickets are now available from Kangashoos for performances on Thursday November 5, Friday November 6, Sunday November 8, Friday November 13, Saturday November 14 and Sunday November 15. Cash payments only please. Adults $30 a head, children under 15 are $15.