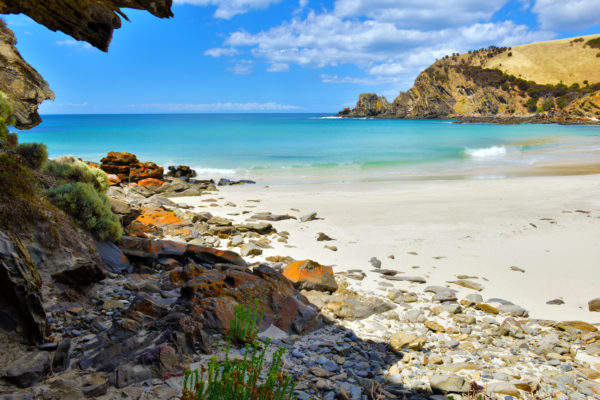 The world comes to KI
A resource of digital photos, fact sheets and videos developed to promote Kangaroo Island is attracting international attention.
The portal at www.seasonalkangarooisland.com.au was developed in 2016 as part of the successful Open All Year project to provide a resource for anyone who wants to promote Kangaroo Island.
Apart from travel agents and tourism operators, the free and open-access site it is being used by a wide variety of businesses looking for information and images for their websites and social media.
"Since the launch of the portal in September 2016 we have seen almost 300 people access the site to get quality images and information about Kangaroo Island," the chairman of the Kangaroo Island Industry and Brand Alliance (KIIBA), Tony Nolan said.
"There are travel agents in Italy, the United States and India using it, among users from 19 countries. But it is also being used widely in Australia by media organisations and government agencies. On Kangaroo Island more than 90 people have registered to use it – from government, tourism businesses and retail businesses."
Almost 100 new photos have been uploaded recently and there are a series of fact sheets under the titles Agriculture, Birds, Wildflowers and Botanica, Climate and Weather (including in Italian and Simplified Chinese), Boating and Fishing, Food and Beverages, On the Coast, Wildlife, Photography, and Walking.
The fact sheets can be downloaded in Word or PDF formats and manipulated to fit any business.
"We have deliberately gathered photos that tell the story of Kangaroo Island in all seasons and which target niche markets, such as bird watchers or walking groups; photos you won't necessarily find from other sources," Mr Nolan said. "We've also just added a facility where you can submit your own photo for inclusion in the portal, if you're willing to share it with the world."
The video folder includes short videos about road safety on Kangaroo Island in seven languages; general videos about Kangaroo Island; videos about tourism, agriculture, food and wine; and specific videos about the egg and honey industries. These can be embedded into any website via a downloadable link.
Business toolkits developed during the Open All Year project are available to all businesses through the portal.
The Open All Year project was funded by the Department for Planning, Transport and Infrastructure and administered by KIIBA and Tourism Kangaroo Island.