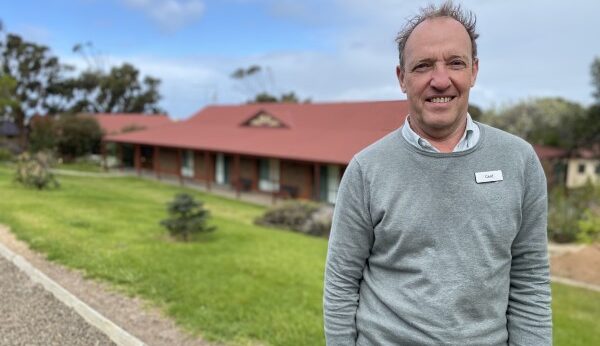 Some of Kangaroo Island's biggest employers are using innovative solutions to find accommodation for their employees.
Last month the Aurora Ozone Hotel settled on its purchase of the Acacia Apartments complex in Kingscote after first buying Kangaroo Island Cabins, just out of town.
"We bought the Cabins but realised there was quite a bit of demand for that as tourist accommodation so we will continue to manage it for visitors and use Acacia for our staff," Ozone general manager Gerd Beurich said.
He said the Ozone had been pushed to buy its own housing when its staff were evicted by private landlords who wanted to sell their houses.
"There is definitely a housing shortage. As a bigger business we are in the fortunate position to be able to solve the issue by buying our own accommodation. For smaller businesses that is not an option."
Likewise, Kangaroo Island Spirits has bought the Emu Bay Health Retreat to house its staff.
"It was a big decision for us and unfortunately the group's revenue was then hit by COVID lockdowns in the Eastern States. However, we have our head distiller in there and we have been able to use it to house contractors for the expansion here at KIS, so it has helped to manage possible delays on our project," KIS manager Kylie Bamfield said.
Real estate agents in Kangaroo Island are reporting effects of the housing boom, with properties selling quickly and some landlords deciding to relocate from the mainland to live on Kangaroo Island.
"As of today, we have zero houses available to rent on Kangaroo Island," one agent reported. Another also had no properties available and the third agency reported just one single-bedroom unit. The number of residential tenancies available on Kangaroo Island has shrunk in the past three years, from about 250 in August 2018 to just 201 this month, across the three property managers.
Kangaroo Island Business and Brand Alliance (KIBBA) has recognised the difficulty of housing and is applying for a Black Summer Bushfire Recovery (BSBR) grant in the current round, to try to support employers regarding housing and attracting people to the Island. Regional Development Australia is also working on a project to assist developers to build housing on the Island.
Part of the BSBR grant application includes a calculator to assist investors to choose between renting their house for tourist accommodation or creating a residential tenancy.
"We can't actually build houses ourselves but we want to help people to make the best choice about tourism and residential tenancies, for example," KIBBA chair Brett Miller said. "There are financial factors, such as increasing residential rents, and other issues that may encourage people to create more permanent residential tenancies."