Relationships with schools and perceived deficiencies in vocational training are the top issues for businesses on Kangaroo Island when trying to hire apprentices and trainees.
Eleven people from 10 businesses gathered recently to discuss issues surrounding hiring apprentices and trainees, with the Minister for Innovation and Skills David Pisoni.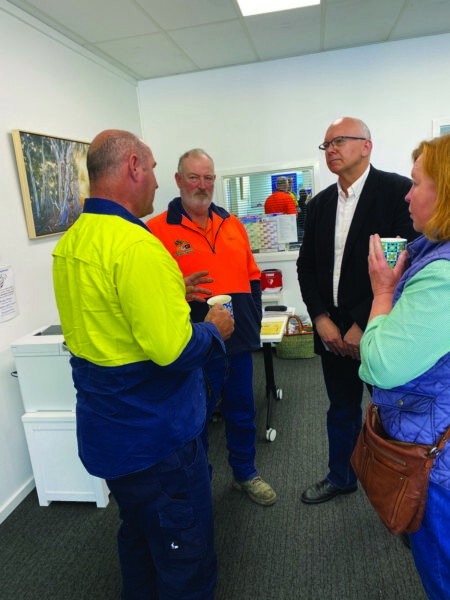 Participating businesses were Island Electrical, Craig's Plumbing, Emu Ridge Eucalyptus, KI Medical Clinic, KI Spirits, A&G Willson Earthmovers, Expression in Colour Painters, Café Scrumptious, KI Tourism Alliance, ATEC, Jamieson Marine. Input also came from Salon 49, Penneshaw IGA, Clifford's Honey Farm, KI Paint & Panel and Millie Mae's Pantry.
Issues identified included: lack of access and facilitation by school; few students wanting to take on apprenticeships and traineeships; inadequate skills, numeracy or literacy among potential candidates; insufficient vocational training at schools; cost of sending apprentices away for training; and, housing for young people wanting to come to the Island to take up an apprenticeship.
Minister Pisoni outlined the State Government's new Flexible Industry Pathways program to increase connections between business and schools.
The workshop was part of a larger event by Business SA and hosted by the KI Business and Brand Alliance on the island.
At the Everything Employment Expo the next day, KI Community Education principal Peter Philp, also outlined the new program for vocational education.