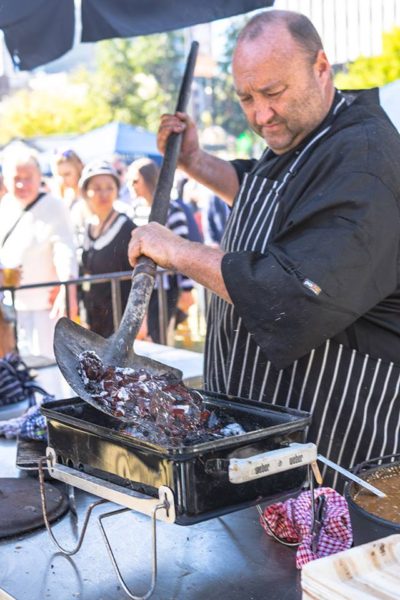 KI Industry and Brand Alliance chair Tony Nolan cooked up a storm at the recent Tasting Australia event in Victoria Square, Adelaide. Kangaroo Island was one of the few regions represented (as opposed to individual restaurants) and received rave reviews for its food and Brand presentation. Tony has come back full of enthusiasm for the work KIIBA is doing to take the Authentic Kangaroo Island message to the world.
"So many people commented on the great promotional work being done by Kangaroo Island. Sometimes we don't see it because we are right in the middle of it over here… but the message is getting out!"
Tony acknowledged the work of Jamie and Coby Helyar of False Cape wines, Ken Rowe of KI Shellfish, Peter Davis of Island Beehive, Megan Harvie from KIFWA, Kylie Bamfield and daughter Molly and friend Asia Gilfillan.
Another great collaborative project of the Brand – with Tourism Kangaroo Island and the Kangaroo Island Food and Wine Association.