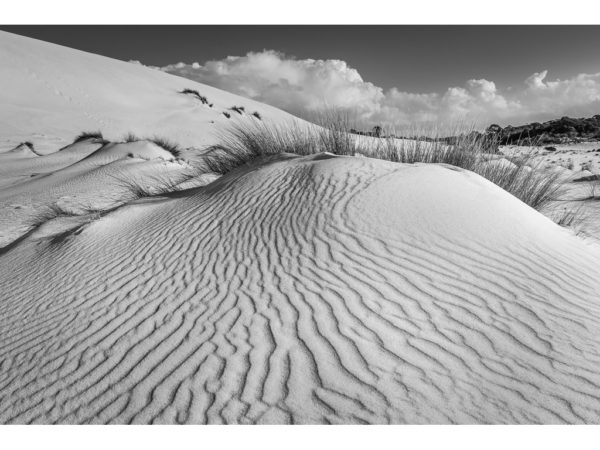 August is for art lovers throughout South Australia. The state's largest and most diverse visual arts showcase will feature a ground-breaking 9000 artists taking part in 700 exhibitions and events.
Kangaroo Island will feature for the ninth year at Adelaide's National Wine Centre and promises to meet its extraordinary reputation for blending exciting new art forms while communicating vital conservation messages.
HOW DO WE LOVE THEE? LET US COUNT THE WAYS…
KANGAROO ISLAND CLIFF TOPS + COASTAL DUNES
Official opening Sunday 5 August at 2pm,
The Vines, National Wine Centre,
North Tce and Hackney Road, Adelaide
3-28 August, daily 9-5pm
Kangaroo Island is a remarkable place where unique things evolve in isolation. Here the relationship between art and the environment is a close one.
Visual artists are lured by the island's beauty and remnant wilderness, in greater abundance than in any other agricultural region in South Australia.
These artists demonstrate empathy to capture diverse aspects of their environment, in a blend of exciting art forms, often highlighting the threats to these fragile and unspoilt landscapes.
Fine Art Kangaroo Island convenes the ninth Adelaide showcase for SALA presenting new works from 20 talented artists that visually explore the 540 km of robust cliffs and restless dunes that mantle and fortify the Island. Among the least disturbed shores in the temperate world, this steadfast yet subtly evolving realm is the inspiration for more than 100 new artworks celebrating our unique coastline.
 20 artists
1 subtly evolving realm
100 diverse artworks in a wealth of mediums:
sculpture, painting, printmaking, jewellery, textiles, glass, ceramics
Artists: Audrey Harnett, Caroline Taylor, Cecilia Gunnarsson, Deborah Sleeman, Diana Keir, Fred Peters, Janet Ayliffe, Jenny Clapson, Kenita Williamson, Llewelyn Ash, Maggie Welz, Michele Lane, Mishka Ammann, Nick Hannaford, Nicholas Burness Pike, Patti Blucher, Peggy Rismiller, Quentin Chester, Rose Walker, Sara Hourez
Sunday 5 August
The exhibition will be officially opened at 2pm by the Hon John Hill, former Arts Minister and outgoing Chair of SALA  who has followed the art scene on the island with great interest.  (He officially opened Kangaroo Island Art Feast Ten in 2012, and unveiled Deb Sleeman's 175th commemorative sculpture in Kingscote).
As part of the opening there will be a floor talk from Dr Kerryn Walshe, an archaeologist who has conducted field surveys of the island's coastline.  Kerryn will talk about the value of the cliffs and dune systems and sites of significance she has discovered at Bales Beach during her field research.
Kangaroo Island's premium boutique produce will feature too. We are partnering with the Kangaroo Island Food and Wine Association to present island wines for purchase, and include produce on the platters, at the opening.
A dozen of the exhibiting artists will mingle with visitors at the official launch and be on hand to chat about their artworks.
Throughout the month
Each day the exhibition will be staffed by Curator Fleur Peters or one of the artists. During August the Wined Bar will include  Kangaroo Island flavours with select KI wines featured throughout the month including False Cape Wines and Hazyblur. Executive Chef Steven Clark promises to introduce some menu specials that include KI local produce  and include some favourite KI flavours on charcuterie plates.
 Friday 24 August 12:30 "Meet the artist"
 Hear more from selected artists as you join an artist led tour through the art corridors. Stop to view specific pieces and hear about the inspiration, techniques, and imaginings that comprised the journey from initial concept to finished art work. Chat to artists about their appreciation, and love for art making as well as hear about their favourite, most special places around the island's vast shoreline.
 KI Travel Prize
To top it off visitors to this year's exhibition can vote to win a travel and accommodation package to Kangaroo Island in the SeaLink People's Choice Prize. Pick your favourite artwork to be in the running for a car and ferry package, with two nights' accommodation and breakfast from the Aurora Ozone Hotel.
 What the artists say….
QUENTIN CHESTER is based at Antechamber Bay. Quentin has a particular interest in Kangaroo Island's geology and shorelines. As a writer/photographer he positions his work firmly within a story-telling tradition. His images of natural intimacy and discovery are a direct response to the experience of place. As such, these works form part of a larger documentary narrative about nature and wildness. It's an art practice that entails being remote, travelling on foot and bearing witness to little-known sites. One of Kangaroo Island's most awarded photographers; Quentin has also been a contributor to Australian Geographic for more than 30 years.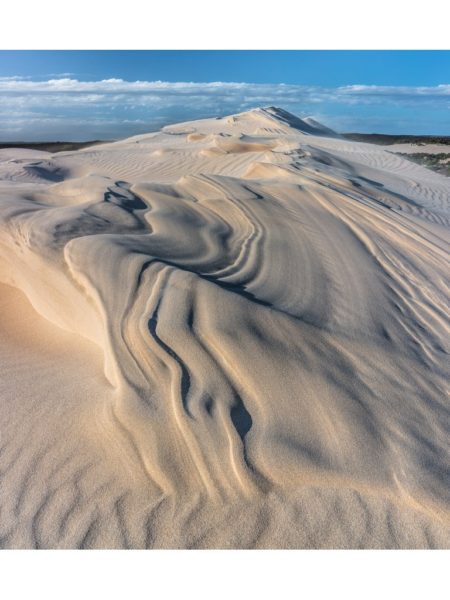 "Love the sculptural charm of the dunes. So much clean elegance of form. And their drifts are always on the move in sly, subtle ways," says Quentin.
 "For me it's also a reminder that so much of what we see along the coast – especially our mighty limestone cliffs – was born out of dunes that piled high during ice ages over the past million years. 
 "Then there's the sheer freewheeling fun of these sandy holllows. The connection with family and childhood, hooning (on foot) down the steep dunes.
 "​And finally there's the thing that these dune spaces are delicate in their own way and easily disturbed. But if we're careful our tracks – and presence – soon vanish with the wind. A lovely, living reminder of our own impermanence and the transience of beauty."
NICK HANNAFORD  spent most of his childhood on Kangaroo Island and produced his first painting at the age of 12 before being tutored by Ruth Tuck, Joe Caddy and his uncle Robert Hannaford. On a school trip to Melbourne to see a Claude Monet exhibition, Nick was inspired by Monet's brush work and his ability to capture the magic of light and colour. This inspiration continues to underpin many of Nick's current works today.
"My Grandfather Sir James Holden was a keen fisherman. Before GPS technology he would use his line-of-sight from the sea to align landmarks on the coastal dunes area with other prominent landmarks on the cliff tops and hills in the distance. The point where the two lines intersected was the secret location to where his fishing grounds lay.
 "These works reveal the pages from my grandfather's original notebook with addition sketches and drawings of my own based on my memories of him as a grandfather and a day at sea with him when I was a young boy".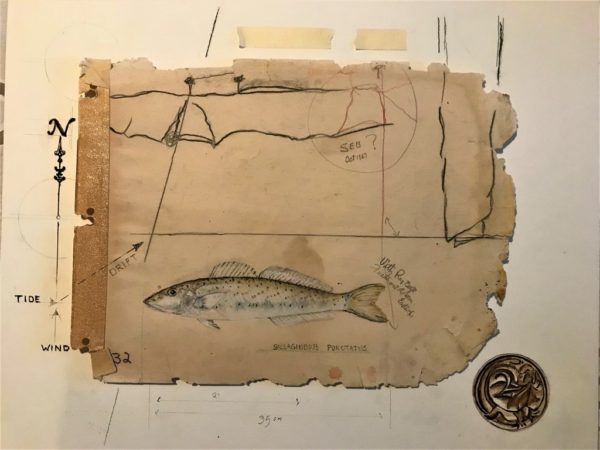 Strong Northerly, Anchor Not Holding
Water colour, charcoal, pencil 40cm x 50cm unframed, 2018
"This was one of my grandfather's favorite fishing spots. We always caught whiting here except for days when the tide and wind were too strong, and we would drift too fast for the anchor to get hold. 
"Fastidious about me speaking properly, James would give me 2 cents when I properly pronounced "How Now Brown Cow" from my chest, not from my nose."
FRED PETERS has been producing artwork on the island for 25 years. This year's work presents a return to one of his first loves – casting metal into cuttlefish bone carvings – to imitate the textures of cliff tops and sand dunes in delicate jewellery, and sculpted objects such as the ring box and wall hung picture. The work is inspired by the fragile continuous belt around the island, the survivors within this habitat and the subtle marks found within the dunes.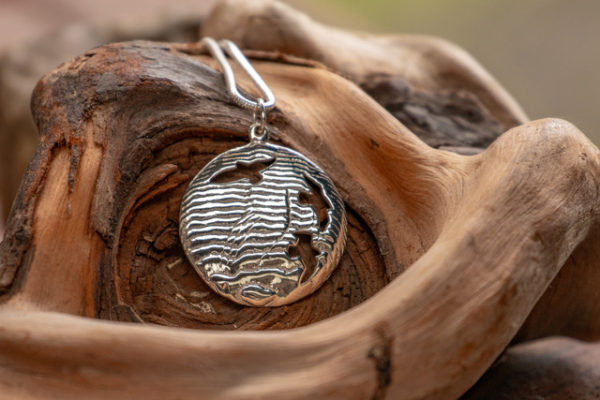 "This realm was not at first obvious, but now I could dedicate my entire practice to a series of works on the Island's cliff tops."
"The island's coastline is a series of interlocked rocky cliffs and coastal dunescapes, largely inaccessible from the land, free from human interference. An intact and subtly beautiful realm, sculpted by the elements"
PEGGY RISMILLER  is a field biologist by training.  Peggy draws on nature for all her creations.  Her technical training, a lifetime of collecting semiprecious stones and inspiration from the simplicity and elegance of ancient jewelry, has lead Peggy to a natural progression bridging science and art.
"Coastal cliffs in the northern region of Kangaroo Island provide habitat to KI's only dragon species (Ctenophorus decresii).  The secretive tawny dragon may be spotted in rocky areas with sparse vegetation. The sand tones of picture jasper, subtle greens of moss agate and warm feel of copper reflect the aura of the dragon's lair. The cream, yellow or orange blotches that camouflage the dragon are also delicate elements that adorn ocean jasper.
DEBORAH SLEEMAN  is a highly regarded artist who applies a strong contemporary and conceptual approach to her artwork – primarily sculpture. She works from the home she built high upon a limestone ridge overlooking Pelican Lagoon. Her lifestyle deeply inspires her creations, which are often both thought provoking and deeply reflective and imbued with her passion for the natural environment.
"Vulnerable birds inhabit coastal zones, relentlessly hunted by feral animals".