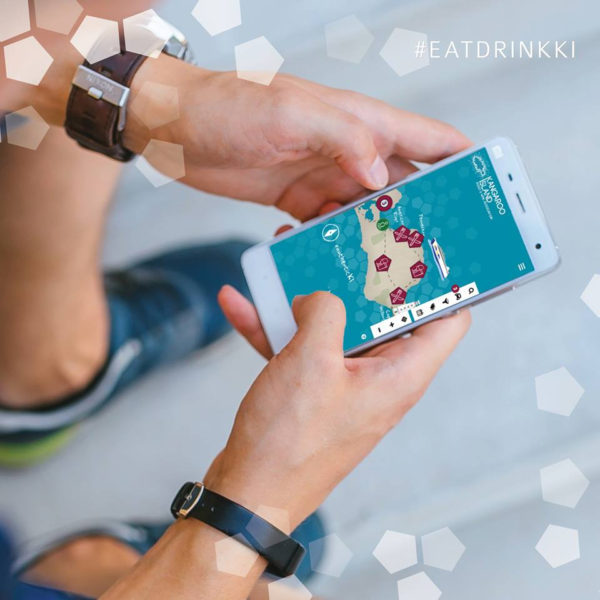 Finding your way around Kangaroo Island has just become faster and easier with the launch of the Kangaroo Island Food & Wine Association's new Digital Trail. Kangaroo Island Food and Wine Chairman Tony Nolan is very pleased with the result. "This interactive map will increase with popularity and function as our members and online visitors use this fantastic tool to promote their products and services, giving an up to the minute live map of Kangaroo Island's Food and Wine offerings," Tony said.
This website is a digital food and wine trail that can create an itinerary for users and assist them to navigate around the island. It is well-suited to be used on mobile phones and tablets and will be a huge benefit for visitors to the island, trade partners and especially those with limited time who wish to visit specific places in the most time-effective manner.
Built into the navigation capability will be an option to have your itinerary emailed to you once it's created. You can also see a list of all the events that are hosted on the Food & Wine website, including cellar doors, farm gates, eating-out locations and pop-up venues.
Businesses listed on the site will be able to create unique offers to customers wishing to visit their locations. Mobile businesses such as food vans, will have the ability to update their icon to move with them as they alter locations. It will also include opening and closing times, addresses and contact details.
Wendy Campana, Commissioner of Kangaroo Island, is pleased to endorse this great initiative. "This Digital Trail will allow businesses to take advantage of all sorts of opportunities to present their unique locations and offerings to visitors and residents," Wendy said. "Knowing your way around the island, giving an idea of what's achievable in a day or a half day – these things will add to the wonderful experiences people have come to expect when visiting Kangaroo Island."
The Digital Trail map can be found at www.kimap.com.au