Event Navigation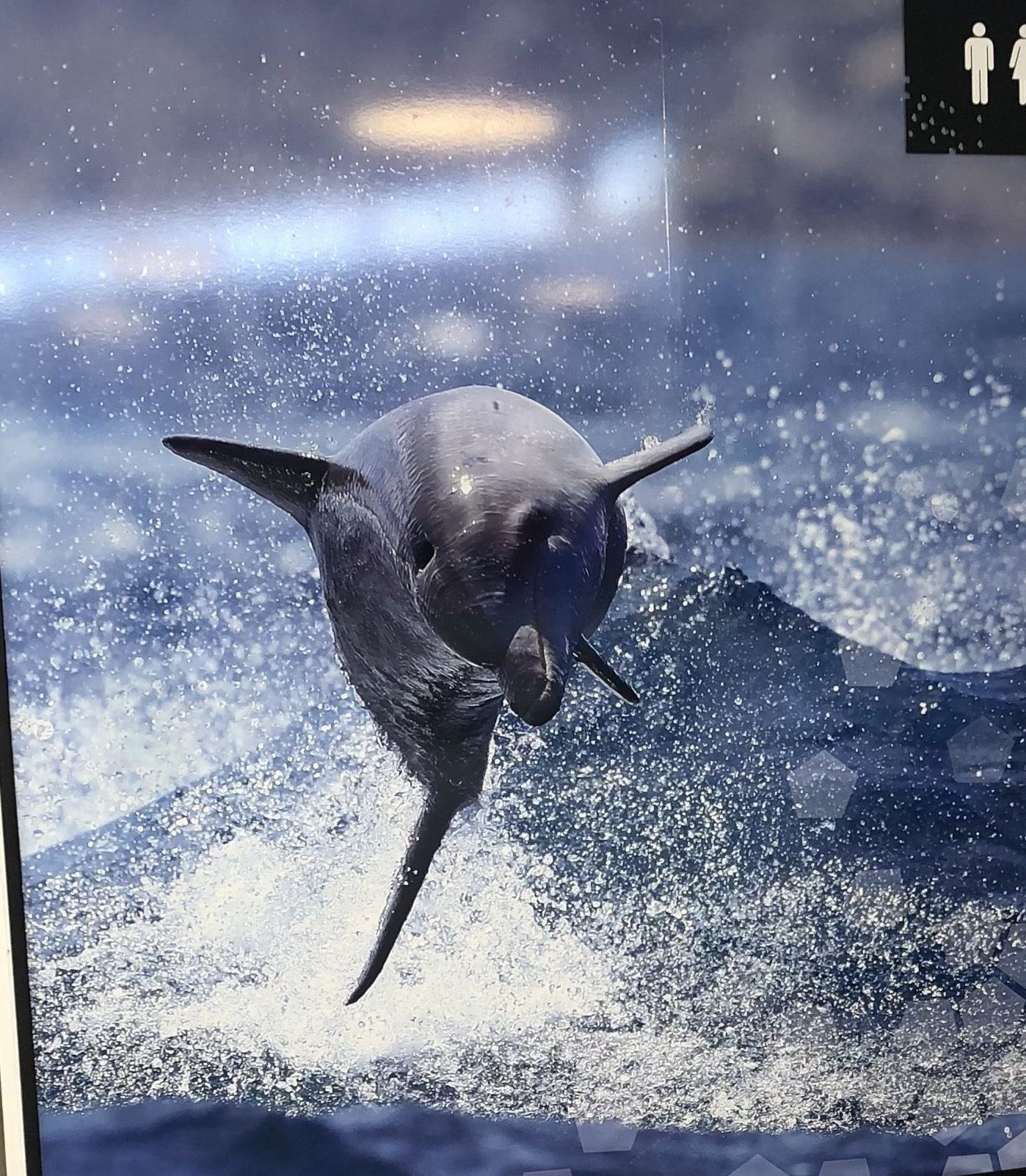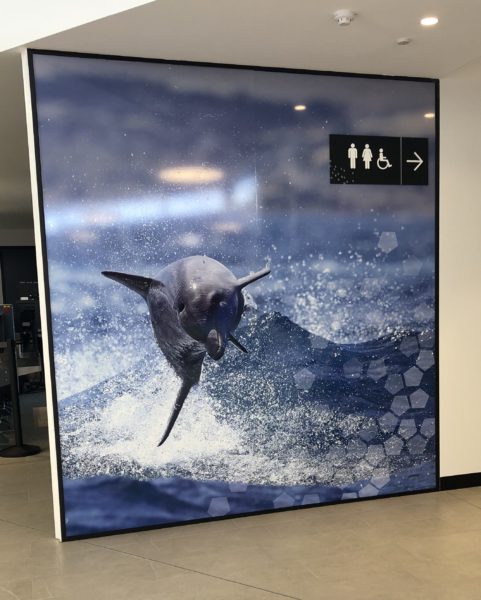 Sunday, on Australia Day weekend from 5pm  we launch the debut art exhibition of talented and awarded photographer, and big-hearted man,  Peter Fuller. Our local member and Dolphin Watch vollie Leon Bignell will officially open the show around 6pm, with local refreshments, here in the Kingscote Gallery.
Pete's large leaping dolphin image features in the central area of the new Kangaroo Island Airport terminal. This photograph is one of many that Pete has captured as a volunteer with Kangaroo Island and Victor Harbor Dolphin Watch and will feature in this debut show. His photography is vastly different to the many other talents the island is home to. After many years capturing exciting sports images, Pete's main practice is the artistic interpretation of the natural world, and for Wild and Free his first solo exhibition his subject is mainly dolphins in their natural state.
A catalogue extract in Pete's words
"WILD & FREE Collection, the title and the images, originated for me from my first outing as a volunteer with KI/VH Dolphin Watch. Seeing nature in its natural environment had me focus outside of my own troubles at the time. I found it very therapeutic and freeing and found myself in an almost meditative state witnessing these magnificent creatures wild and free. We have something very special here on Kangaroo Island and we need to look after it for future generations. Such biodiversity and eco systems, a true heaven on earth."
 For those of you unable to attend the opening, please contact Curator Fleur Peters for a pre-view & e-catalogue, especially if you wish to reserve any of the images for purchase. Please be aware his signature and hero photographs are only available as a limited edition of three.
— 
---