Event Navigation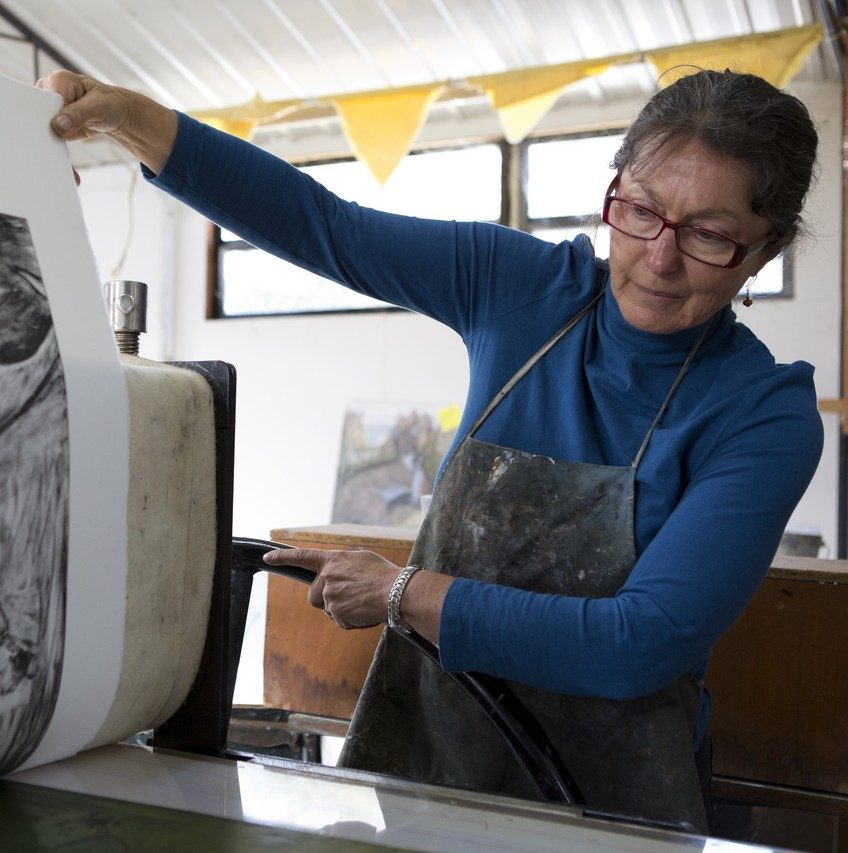 Kangaroo Island artist Jenny Clapson joins with other print-makers to demystify this enduring and versatile art form. Opening of the Terra Mater – Mother Earth exhibition is at Intersect Gallery on Saturday March 18. During the opening, artists will talk about their distinctive print-making methods.
"Because the making of a print can often seem difficult to understand technically,  I am really keen to be one of the artists who is able to show my tools of trade and speak to you about the process I use to complete my artwork," Jenny said.
After the opening afternoon, please phone the gallery to view the work of the 10 artists by appointment.
---