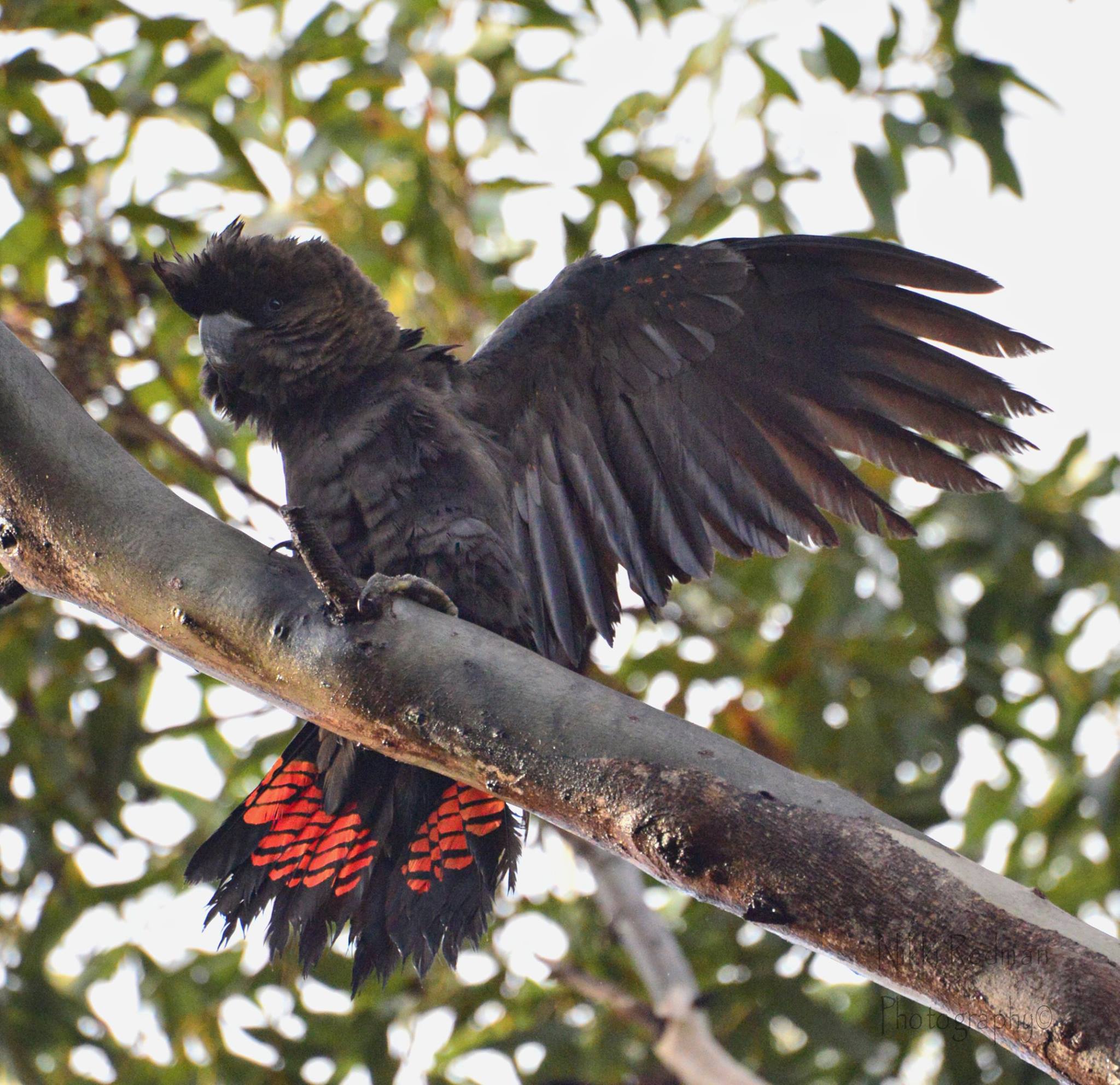 Science in the Pub: Squeaks and Squawks, will be taking place on Friday 6th April. Focusing on monitoring glossy black-cockatoos and the disappearing KI dunnart.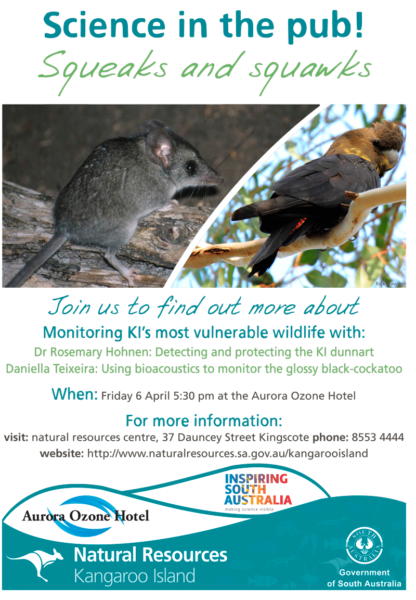 Monitoring glossy black-cockatoos by their sounds
The glossy black-cockatoos on Kangaroo Island are the most endangered of all Australia's glossies. There has been an active monitoring and management program for a long time which, thankfully, has resulted in the population increasing. For scientists, the Kangaroo Island population is a great place to study glossies because a lot is known about them compared to the mainland populations. In my PhD, I am using the Kangaroo Island glossies as a case study to develop new methods to monitor breeding in glossy black-cockatoos. Using bioacoustics technology to track the sounds that they make at nests, I hope to create new ways to monitor the breeding success of glossies across Australia.
The disappearing KI dunnart: what we know and what we don't.
The endangered Kangaroo Island dunnart is notoriously rare and elusive. Since 1990 despite numerous surveys and many months of effort they've only been seen at eight sites on Western Kangaroo Island. Little is known regarding the species status, habitat requirements and the main factors that threaten its survival. In April 2017 we began a project which aims to fill in some of these knowledge gaps: we hope to determine the best means of detecting the dunnart, examine its habitat requirements and asses its status. Finally we're interested in examining how the dunnart population might respond to feral cat baiting. In this talk we'll discuss the project its aims, the results to date and some of the work we hope to do in the future. Ultimately we hope the results of the project can inform the effective management of the species in the long term.
This event is free & child friendly with possible volunteer opportunities. So bring along a friend and find out more about how we monitor KI's most vulnerable wildlife. 
---