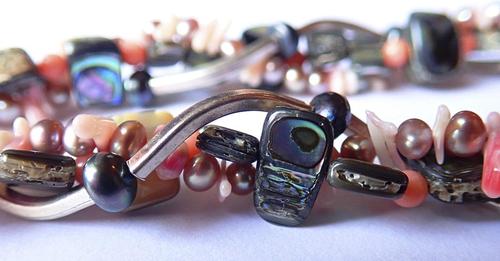 HOW DO WE LOVE THEE? LET US COUNT THE WAYS…
KANGAROO ISLAND WAVES OF CHANGE
The National Wine Centre
8-31 August 2021, daily 9 – 5pm
23 artists | 1  ever-changing realm |125 new artworks
23 talented artists explore the enigma of change from their unique Kangaroo Island vantage point of physical isolation and connectedness.
Twenty three talented artists explore the nature of change and their ties to an island home physically isolated for more than 6000 years. For islanders, experiencing change in all its guises is constant and inevitable. A daily challenge and an energising force, change is as natural as the onrush of winter squalls or ocean swells crashing ashore. This 11th exhibition of island-inspired art is testament to each artist's keen observations and connectedness. Realised in a range of thought-provoking and exciting mediums, by both emerging and award-winning artists, these works come together as a distinctive expression of the art of place.
The 11th exhibition in this series has been two years in production due to constant challenges and changes resulting from the Bushfires and Covid.  Curator Fleur Peters is excited by the diversity and compelling creativity expressed in the 125 exhibits on show, with many artists breaking new ground in both medium and scale of works.  Three separate and emotive sculptural installations lure visitors through the foyer and into exhibition corridors on two floors. Expected, and eagerly anticipated more than 50 bespoke art jewellery pieces will be on display, as well as 50 thought provoking works on paper, including print making and painting, and ceramics, exploring this  year's theme.
Despite the individual experiences and journey of each artist there are common threads that unite the exhibiting artists for WAVES OF CHANGE. This will be explored in a uniquely different, ticketed opening in The Exhibition Hall, on Sunday 8 August from 2-4 pm, with ten of the exhibiting artists led in conversation with each other, the audience and  host KI based Jeanette Gellard of Innovative Influences. The event costs $25 to attend in person, guests will be seated caberet style with hospitality  including canapes and first drink.  Contact Fleur Peters for information about the launch event fineartki@bigpond.com or to access the physical or Zoom online tickets or go to:-
https://www.salafestival.com/artfuel/program/view/6594/how-do-we-love-thee-let-us-count-the-ways-kangaroo-island-waves-of-change
or
Eventbrite.com.au/Waves of Change
Daily until 31 August visit the exhibition between 9-5pm, meeting Curator most days, or artists on Mondays, Tuesdays and at other times by arrangement, safe in the knowledge that all COVID regulations and precautions will be in place, including limits to numbers of visitors in the exhibition corridors at any one time, maintenance of social distancing and impeccable hygiene practices.
Artists: Audrey Harnett, Cathy Julien, Caroline Taylor, Cecilia Gunnarsson, Daniel Les, Dymphna James, Evette Sunset, Fred Peters, Gay de Mather, Janet Ayliffe, Jennifer Macauley, Kenita Williamson, Melanie Terrett Les, Michele Lane, Mishka Ammann, Nicholas Burness Pike, Patti Blucher, Peggy Rismiller, Quentin Chester, Rose Walker, Rosemary Whitehead, Sara Hourez
---