Event Navigation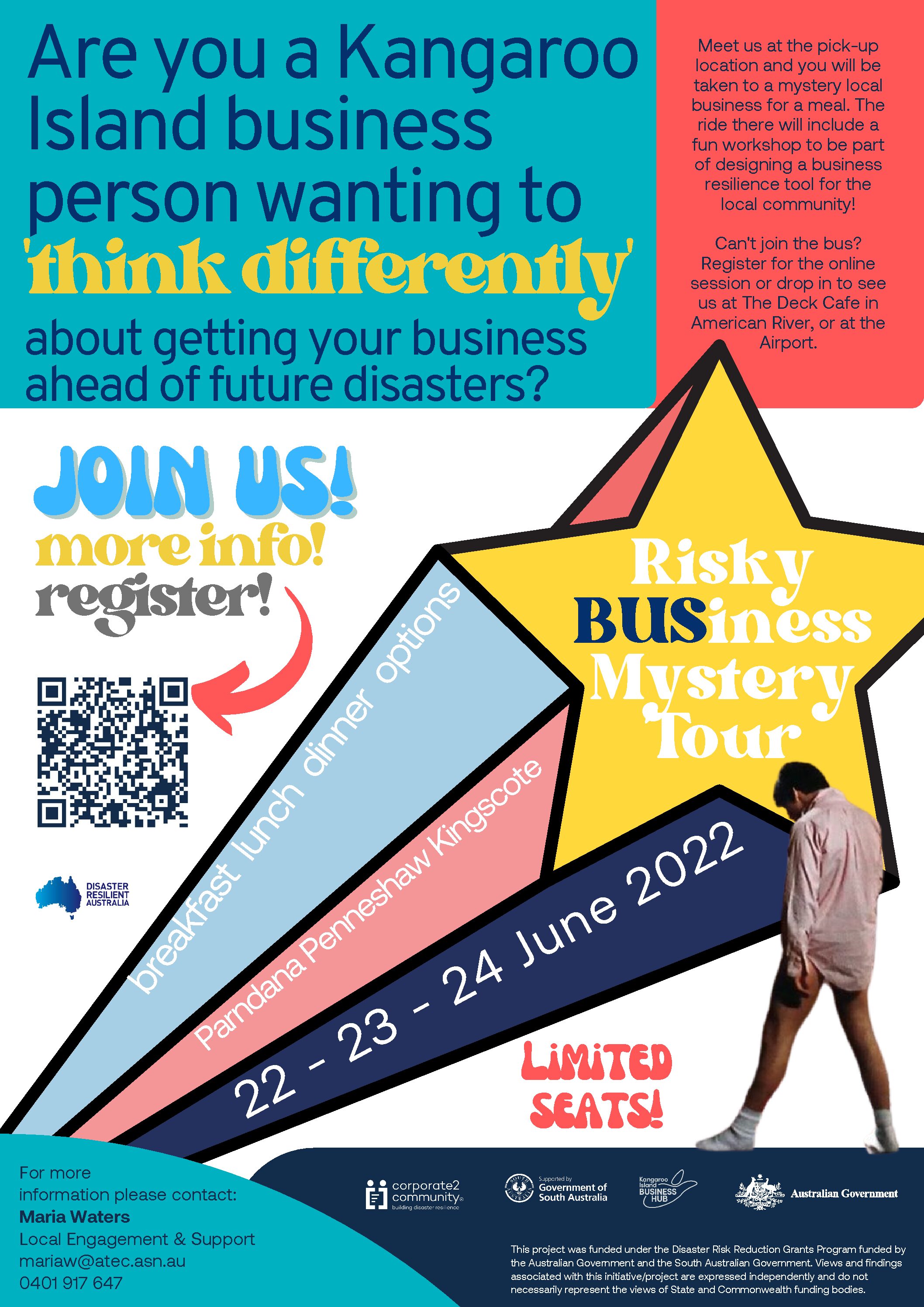 About The Program
Every business leader, owner and operator across Kangaroo Island is invited to participate in the co-design of a new risk reduction capability tool – to help consolidate knowledge from lived experience and prepare for future disruptions and disasters.
Funded by the South Australian Fire and Emergency Services Commission (SAFECOM), this project is a collaboration between C2C and the South Australian Department for Innovation and Skills (DIS).
We focus on building people's capabilities, given people are the foundation for building resilience.
The project aims to:
Support a new culture of risk understanding, risk reduction and resilience;
Develop a co-designed tool that's relevant and inclusive to the Kangaroo Island business community;
Integrate a micro-learning platform for business, because small steps drive big change.
Working group sessions are now underway, and in-community workshops will occur from May until September 2022.
Participating will allow you to:
Participate in the co-design of a purpose-built tool for business owners and operators across the KI community
Connect with like-minded businesses who are serious about resilience and expand your community and business networks;
Participate in expert lead workshops to further understand risk reduction and resilience;
Have the option to be part of developing micro-learning modules sharing lived experience;
Free access to the tool once developed.
If you are a person in business from Kangaroo Island and want to know more, register your details below.
---