Event Navigation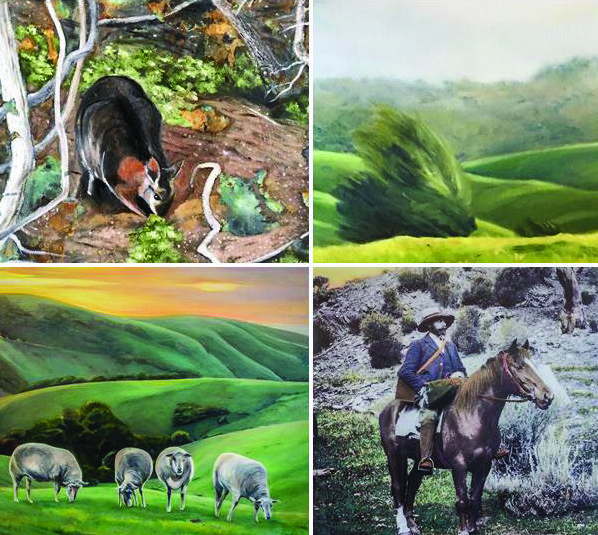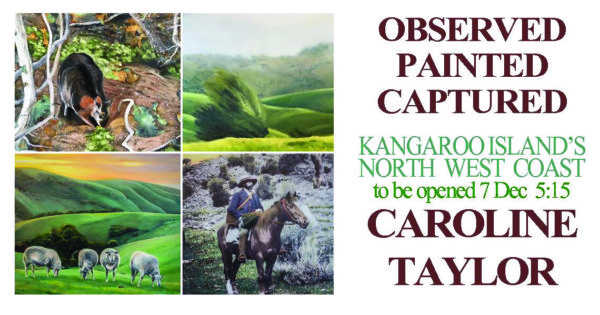 For the past decade, painter Caroline Taylor has honed her art practice producing distinctive, recognisable and collectible works that masterfully capture her fascination for Kangaroo Island. Her home and surroundings provide her with endless inspiration.
On show are 13 recent works including two hand-coloured, large-format, historic photographs.
An exhibition of seemingly disparate works, linked by the observer's love of the landscape, wildlife and history of Kangaroo Island and in particular, the Western River region.
The exhibition will be opened by photographer and writer Quentin Chester,
with a repertoire of jazz to be performed by singer Priscilla Thomas.
Friday, December 7 at 5.15 at Fine Art Kangaroo Island, Kingscote.
Open every day until January 25 except Tuesdays.
---