Event Navigation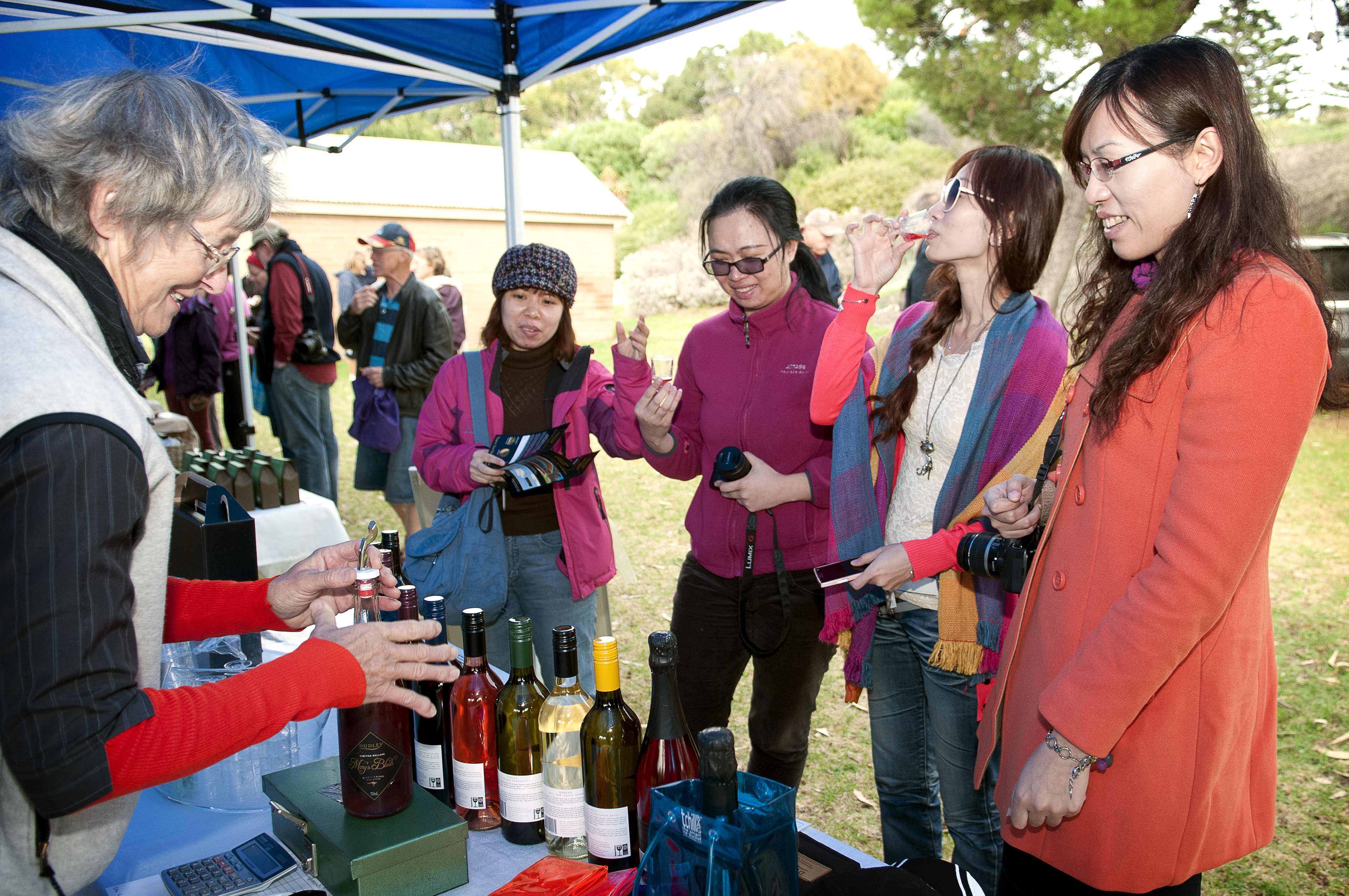 New Year's Day!
The Kangaroo Island Farmers Market brings the region's producers & their products together with our community & visitors in a social village atmosphere.
Join us to meet our local local farmers, growers, wine-makers, home gardeners & artisan producers. Sample a great range of seasonal KI food & wine. Stay for a gourmet breakfast or brunch. Spend the day taking in the attractions of the Dudley Peninsula and take home an island bounty.
A cruise ship is in town so Penneshaw will be humming!
The Market's selection of fresh, seasonal & handmade produce changes with the seasons. Our regular stall-holders are listed below; they are joined each month by a selection of guest producers:
– Dudley Wines – local award winning wines
– Hog Bay Apiary – certified organic honey
– Island Pure – sheep's milk yoghurt & cheese
– Kangaroo Island Gold – freshwater crayfish & seasonal vegetables
– KI Olive Oil Co – olive oil, fig products, homemade cordial
– KI Source – gourmet condiments
– KI Biscuits by Braeside – handmade biscuits & fruit pastes
– Maria's Famous – handmade spring rolls & dim sims
– Penny's Pantry – jams, condiments & fish cakes
– South Rock Lamb – local lamb & small goods
---