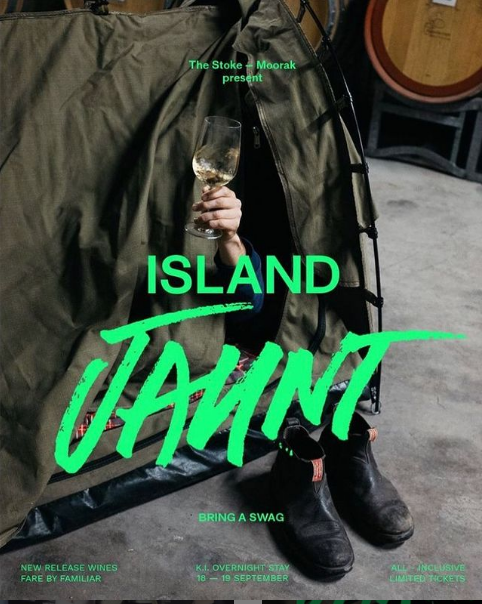 Presented by The Stoke and Moorak Wines
From the mainland via ferry, the jaunt begins with lunch and tasting of new release wines with winemakers Jordan and Duggie, at the False Cape Vineyards.
By bus, we'll make a scenic stop for beachside oysters and more wine, at the Stoke HQ.
The trip culminates in the overnight stay at The Shearing Shed, with a long table dinner, hosted by Joel Tisato and Familiar, using local K.I. fare.
Dust off and roll out your swag and get settled in for the night, by the bonfire.
To top it off, wake up to a cooked breakfast; we'll even hold your hand back to the ferry, where you will be back on the mainland by early afternoon, Sunday 19th.
All-inclusive, food, wine and transport.
---