Event Navigation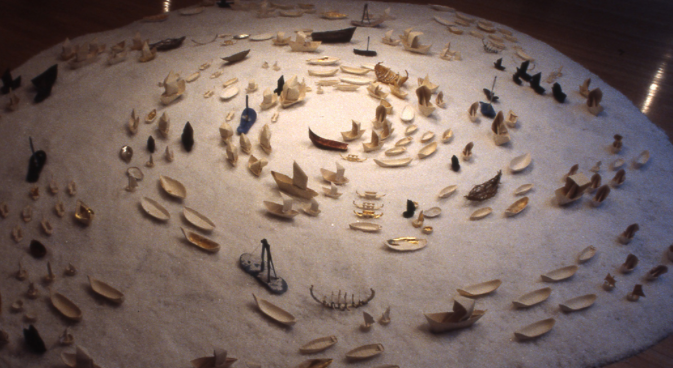 Islands are by nature isolating, and that isolation coupled with majestic natural surroundings can be inspiration galore to the creative soul.
Thus the symmetry of Kangaroo Island; 4,500 square kilometres, half of it natural ecosystems and, 4,500 residents, half seemingly artists in some form.
Ten of the Island's visual artists are bringing 'mainlanders' a glimpse of the isolation and inspiration of Island life in Island to Inland: Contemporary Art from Kangaroo Island, which will open at Flinders University City Gallery during SALA Festival 2017 and then be toured by Country Arts South Australia.
Exhibiting artists include Audrey Harnett, Caroline Taylor, Deborah Sleeman, Indiana James, Janine Mackintosh, Kenita Williamson, Maggie Welz, Quentin Chester, Ria Byass and Scott Hartshorne.
The artists have created new works on the theme of 'isolation and inspiration', for the exhibition. For further information follow the Island to Inland Blog via The Dirt SA or visit Country Arts South Australia website.
Follow the August art trail in Adelaide.
---