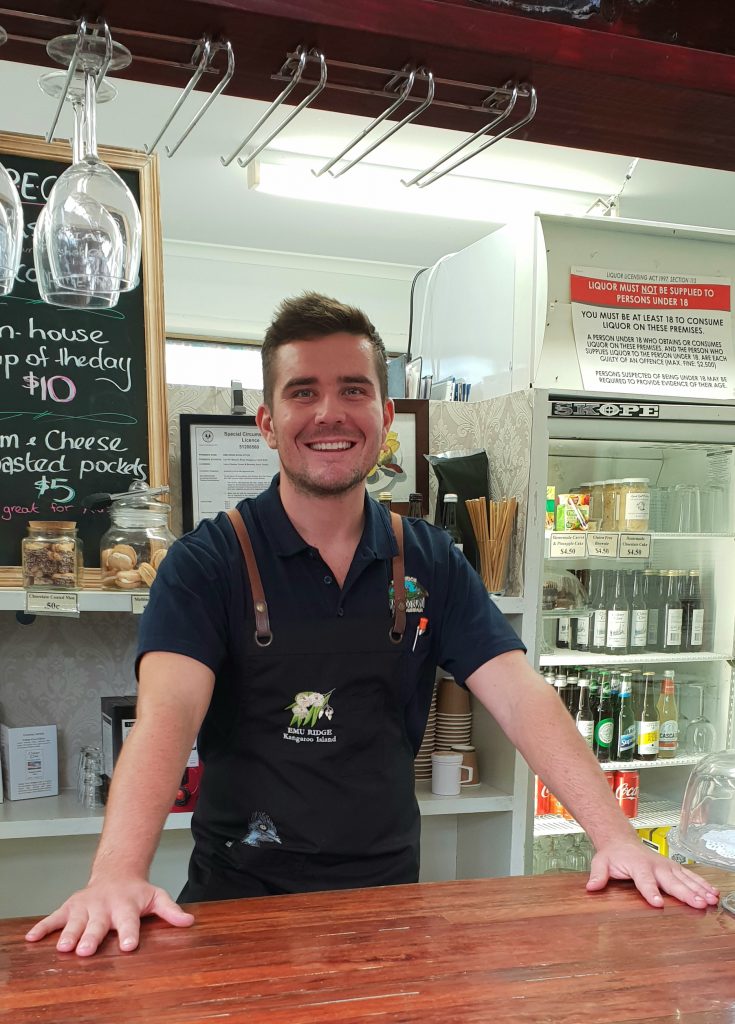 We are happy to introduce our new chef Lewis from the UK who will be bringing delicious and exciting food to our cafe.
Lewis will be using lots of Kangaroo Island and South Australian produce to showcase what our beautiful state has to offer. Each week he will have different specials to mix it up and we hope to have some special events so keep an eye on our Facebook and website!
LEWIS' NEW MENU – starting 4th November
🍳 Chorizo Infused Patatas Bravas – Rich Smokey Garlic and Tomato Roasted Potatoes, Spicy Chorizo, Topped with a Locally Sourced Fried Egg.
🌮 Fresh Fish Tacos – Locally Sourced Whiting, Fresh Pineapple Chilli & Coriander Salsa, Sesame Soy Slaw, Pickled Red Onion, Chefs Own Tartare Sauce In a Soft Shell Tortilla.
🍱 Moroccan Spiced Falafel Flat Bread – Homemade Falafels, Lemon Scented Couscous, Fresh Cucumber & Garlic Tzatziki, Pickled Carrot & Beetroot, Toasted Almonds, Grilled Pita Flat Bread
---