Event Navigation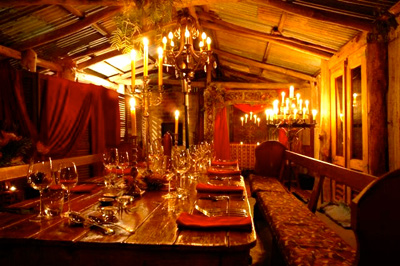 Hannaford and Sachs Food Specialists are excited to invite you to Christmas in July in their 150 year old Shearing Shed, with two sittings available over the course of the day.
Enjoy a four course meal of Christmas favourites in this rustic shed built from sugar gum trees and old corrugated iron – a truly unique dining experience amongst candle light and locals.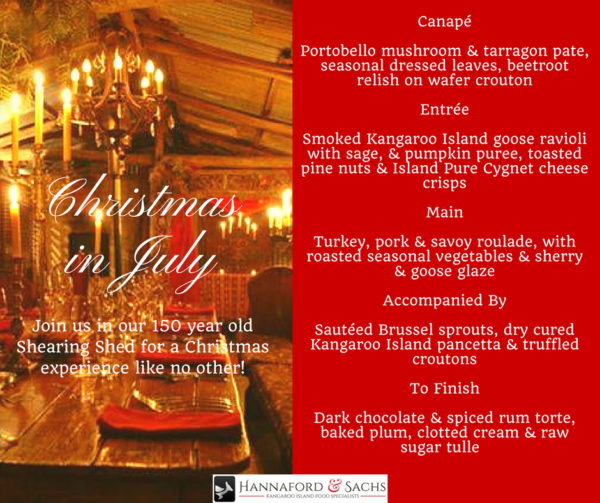 For more information and to book, contact Hannaford and Sachs Kangaroo Island Food Specialists or visit the Facebook page.
---