Event Navigation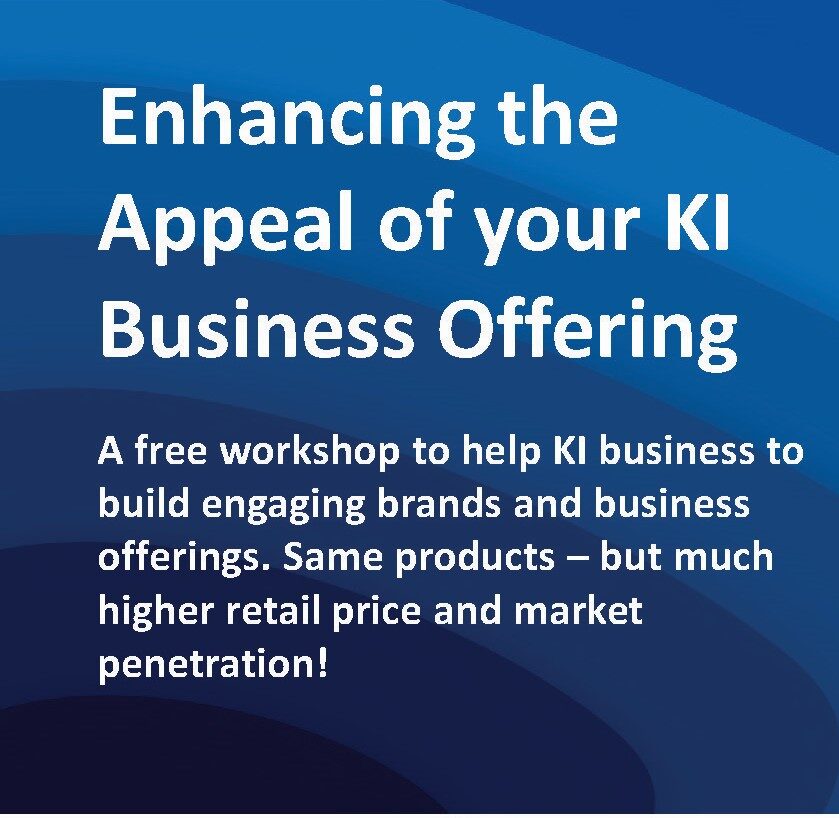 This half-day free masterclass for KI businesses will provide insights into what branding attributes are effective in engaging new markets. Dr Vince O'Brien will walk participants through how to set your brands up to effectively engage new markets at attractive price-points. The workshop will cover how to develop brand DNA and use this to increase awareness and appeal of each company's offering. The workshop content will cover:
Why people buy premium and luxury products and what producers need to do to understand markets they are well positioned to target and how to engage them.
Course work and case studies on how to increase the allure and appeal of a brand with guidelines on how this extends to storytelling, digital media, new product and service development, collaborations and positioning strategy; and
Guidance on how to secure support available for innovation initiatives such as Government grant and educational programs.
At the workshop the participants will gain:
Insights into why people choose premium and luxury brands.
An understanding of what branding works for various target markets and why.
---