Event Navigation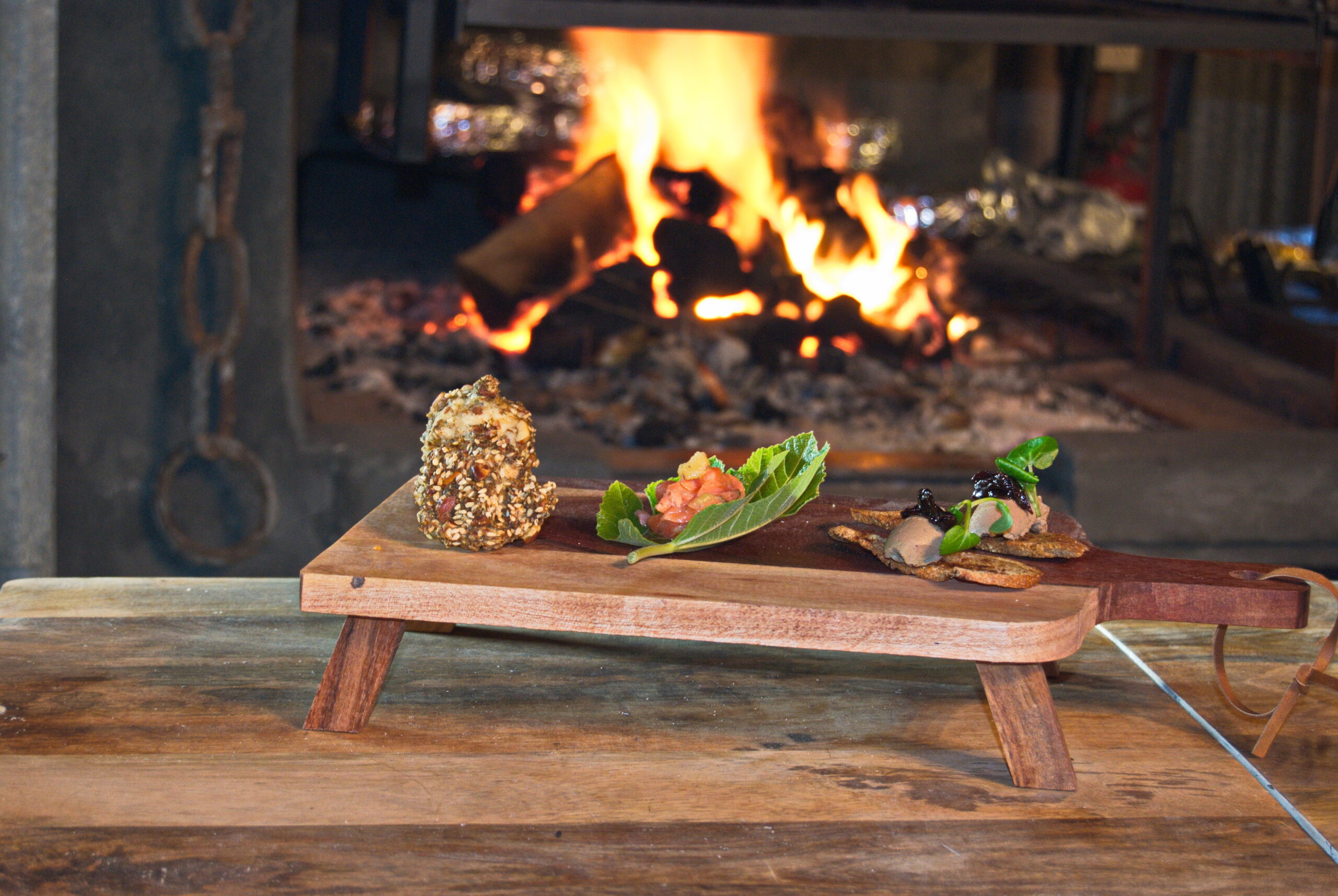 A time travellers' menu – Rachel Hannaford heads up the opening of The Feast kitchen on Kangaroo Island.
This Thursday the 14th October, Kangaroo Island's new dining experience The Feast opens with a time travellers' menu of dishes inspired by some of Australia's eclectic and iconic dishes – past and present.
Chef Rachel Hannaford brings over thirty years of cooking experience, transferring the heart & soul of her culinary world travels to The Feast tasting menu. Rachel has cooked in many iconic Australian restaurants such as Jolley's Boathouse (Adelaide), Sean's Panorama (Sydney) and was the private chef to the Dalai Lama during his time in Australia.
Rachel will be creating a symphony of flavours in her Feast menu, drawing inspiration from traditional Asian, European, Mexican & West Asian cultures. She will showcase culinary stepping stones, exploring how different cuisines from around the world have influenced Australian's dining enjoyment over time.
"Don't be surprised if you're sampling native produce over the coals or tasting a refined French inspired creation by candlelight! I'm following our eclectic Australian food culture rather than any rule book" Rachel says.
After reopening The Enchanted Fig Tree in the summer of 2020, The Feast is the newest Gastronomo Dining event in the bespoke dining calendar. Gastronomo's owner Nick Hannaford brings over 30 years special events experience. Career highlights include entertaining superstars such as Mick Jagger and Jerry Hall in the late 90's and then creating "The Flames of The Forest" in Far North Queensland in the early 2000's.
The Feast season will run from 14 October to 29 November 2021, 7.30pm to 10.15pm Thursday through to Monday evenings. The cost is $145 per person and includes a Kangaroo Island Spirits welcome cocktail as part of the progressive dinner (drinks can be purchased at extra cost).
For Saturday night events only, Gastronomo's transport partner SeaLink will be providing return shared coach transfers from Kingscote and Penneshaw to The Feast.
SeaLink have also created a range of self-drive two-day weekend packages, and private group transfers are available to book for other event dates including the Enchanted Fig Tree dining experiences in the summer season from 16 December 2021 through to 4 April 2022.
Direct bookings for The Feast Kangaroo Island or The Enchanted Figtree events can be made by visiting: www.gastronomodining.com.au
SeaLink ferry and accommodation packages for both events can be made by visiting  https://www.sealink.com.au/the-feast or call 13 13 01
For more details on this release contact Nick Hannaford, 0418219927
---